Methodologies for urban environment planning in the age of global environment
1. Evaluation of Thermal, Wind, and Water Environments
Countries across the world have experienced significant damages due to rising sea levels and increasingly abnormal weather conditions caused by climate change, in addition to natural disasters such as earthquakes. The present research examines the role of "urban environmental planning for climate change" in the Fukuoka, Nagoya, and Tokyo metropolitan areas, integrating the planning of green areas, a form of ecological planning, within a seamless spatial planning framework encompassing urban areas and the global environment as a means to tackle climate change. Research is also conducted for the planning of green infrastructure for resilient urban environments as a measure against the worsening water disasters of recent years.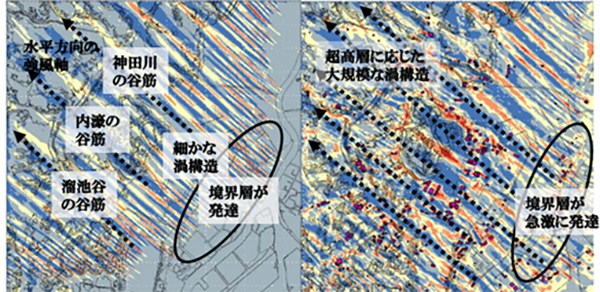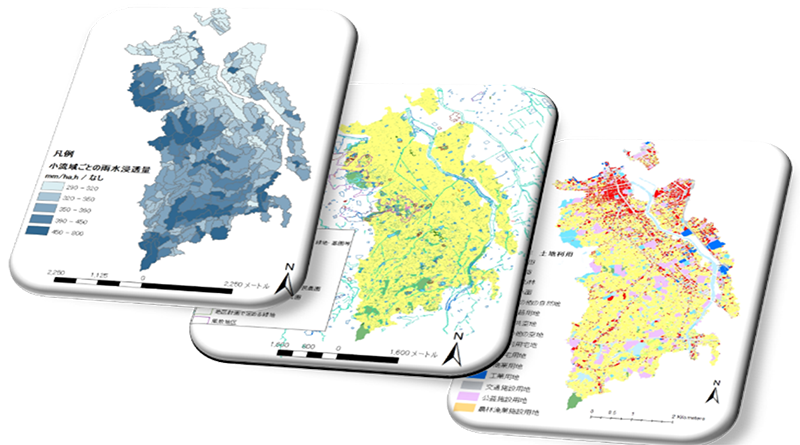 【Current Projects】
FY2020-FY2022, Basic Research (B), Principal Investigator, Construction of green area management system to prevent rain water permeation, retention and outflow control for watershed resilience.
FY2020-FY2023, International Joint Research Strengthening (B), Co-Investigator, Developing healthy city planning methods and applications for two cities facing serious warming.
2. Sustainable Management of Green Infrastructure
Japan's declining population has led to the abandonment of management of urban, agricultural, and mountainous zones, increasing vulnerabilities to natural disasters and causing the deterioration of local ecologies and livelihoods. These developments have highlighted the need for landscape management practices that take into consideration the unique features of individual green areas and which maximizes the functions of limited administrative labor forces (e.g., practices such as health promotion, community building, disaster prevention and amelioration and landscape improvements). The Laboratory has proposed the measure of "management work quantity" to quantify the annual number of hours of management work required by a given green area (or landscape element) for landscape management efforts. In particular, the Laboratory has sought to quantify and make visible the individual amounts of management work required in urban, agricultural, and forested areas.


【Current Projects】
FY2020-FY2023, Research and Development Program for Science and Technology Innovation Policy, Co-Investigator, Development and implementation of consensus building methods to promote policies for agricultural and forestry production and environmental conservation.
3. Integration of Urban-Rural Planning System and Institutions
In order to create new relationships between urban and agricultural zones, the Laboratory undertakes research from the perspective of landscape ecology aimed at integrated planning systems and institutions. In an era of declining population, there has been a shift in the focus of planning, from securing new permanent green areas to the management and use of provisional green areas aligned with the spatial and social features of the few remaining privately owned agricultural and mountainous areas. Research is being conducted into frameworks that will allow for the flexible collaboration of diverse parties in planning and maintaining green areas. Collaborative research is also being undertaken with the University of Catania in Italy.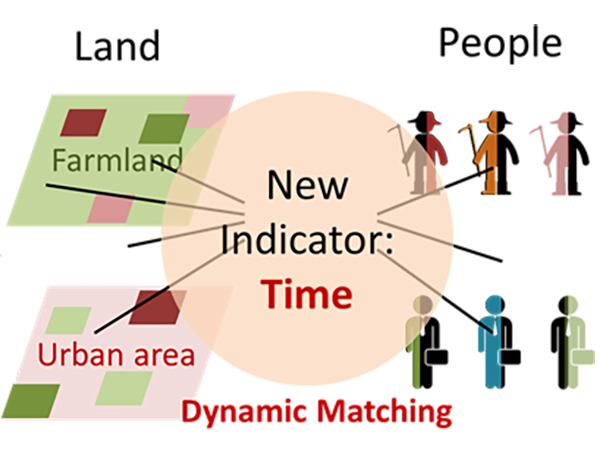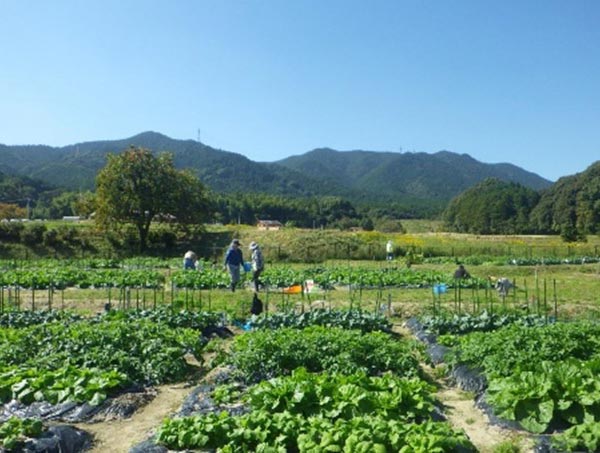 【Current Projects】
FY2019-FY2020, Kajima Foundation 2018 Research Grant, Representative, Proposal for green area planning in urban peripheries based on integrated assessments of management, use, and environmental functions.
4. Megacity and meta-city research, Compact and green cities, Urban strategy in response to lifestyle and work changes during the COVID-19 crisis
Population dynamics and land use patterns have undergone significant change due to the rapid concentration of populations within the world's megacities, particularly in Asia and Africa. The Laboratory is undertaking research aimed at developing criteria to evaluate urban spaces that will contribute to the Sustainable Development Goals, evaluating urban spaces, how people live and work in them, as well as compact and green cities. Furthermore, the Laboratory is also engaged in creating proposals for efficient "smart city" urban strategies in response to the significant transformations in working conditions and lifestyles that have occurred due to the global coronavirus pandemic since 2020.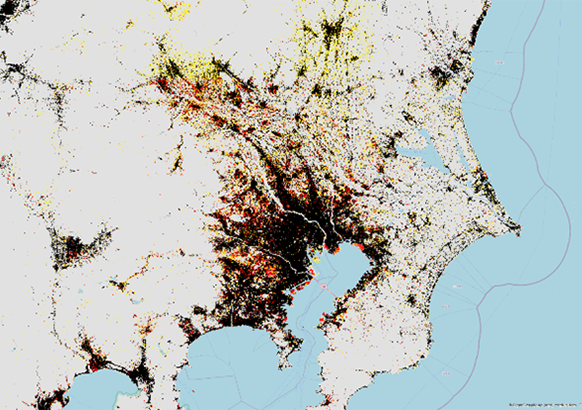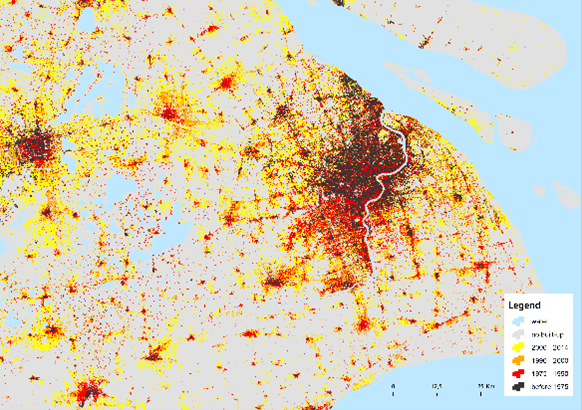 Rise and fall of the population in their 20s and 30s
【Current Projects】
Joint seminar series, "Towards the Digital-Urban Era" with Dresden University of Technology (Germany), Zhejiang University (China), and Norwegian University of Science and Technology (Norway)
5. The creation of next generation biomimetics: insect's-eye view for sustainable agriculture
The Laboratory conducts next generation research in biomimetics involving collaboration amongst diverse researchers in the fields of biology, engineering, agriculture, environmental studies, and informatics. Specifically, this research involves the systematization of insect physiology, behavior, and ecology from the perspective of an environmental monitoring system integrating multi-modal information contained within the sensory world (umvelt) of individual insect species. This research aims for new approaches to environmentally friendly technological development that leaves insects unharmed.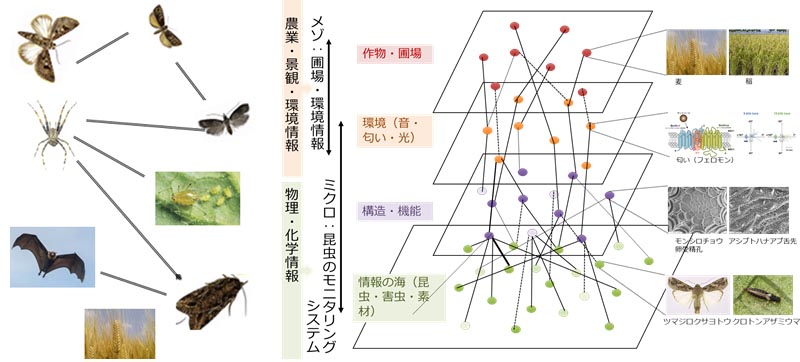 【Books】