1.Improvement of Micro-Climate, Recovery of Water Cycle and Biodiversity
Based on landscape ecology and in collaboration with communities, the Laboratory is engaged in urban environmental planning and design for the future, studying the memories collected by the land to create resilient and rich daily environments for people in response to the risks associated with climate change and a declining population.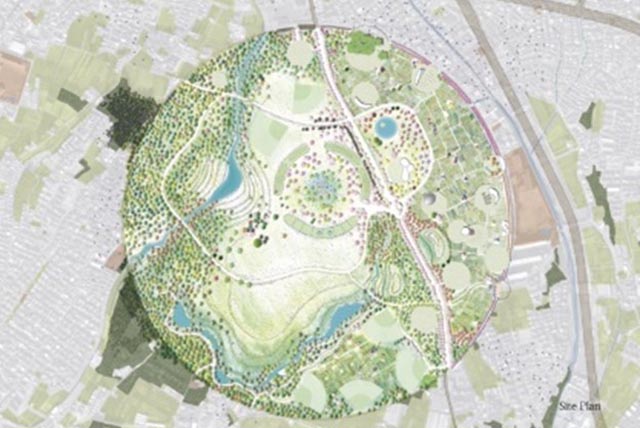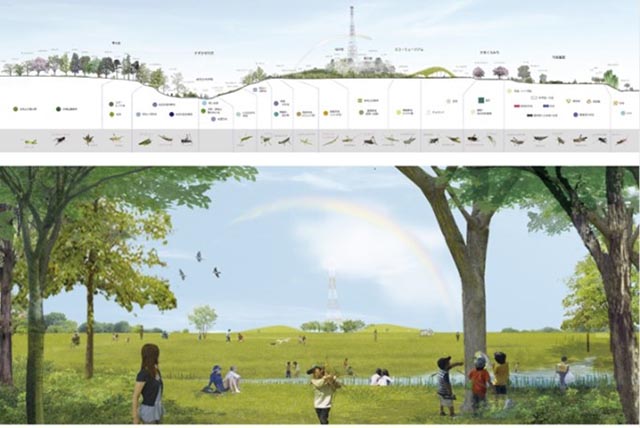 2. Planning for the restructuring of open spaces in housing estates in the era of declining population
Landscape Design/ Urban Revitalization by Utilizing Local Resources
The Laboratory is engaged in planning and proposals for open spaces within housing estates, including play parks and co-operative vegetable and flower gardens, so that estate and neighboring residents may continue to live in these areas and enjoy abundant living environments across generations.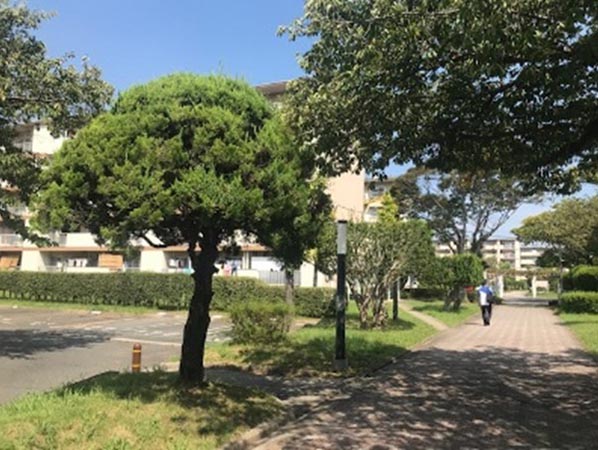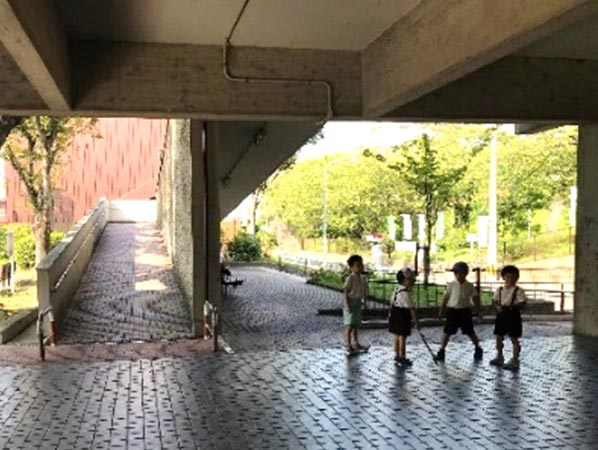 Open space planning in the UR housing estate
3. Revitalization Plan/Community Development Workshop
In recent years there has been a spate of large-scale natural disasters, such as floods and earthquakes, which have destroyed people's lives and livelihoods. The Laboratory supports revitalization processes to create a hopeful future for affected locations with a long-term perspective while respecting cultural landscapes that have been cultivated there.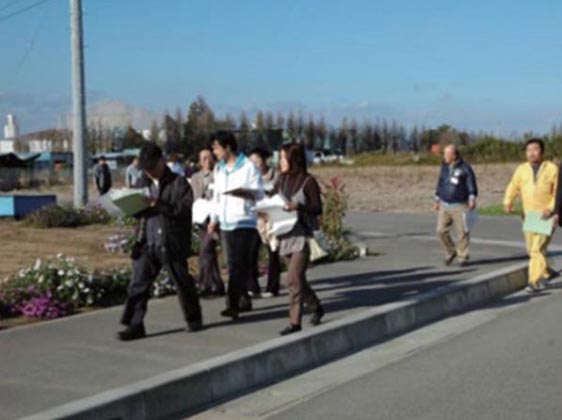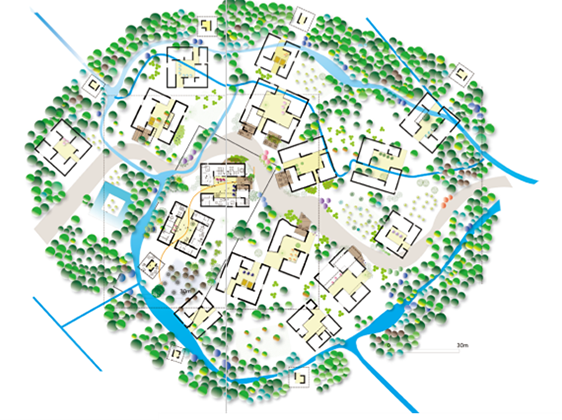 4. Urban Environmental Management Collaboration with Various Stakeholders
The Nakagawa river is an important area connecting Tenjin and Hakata. It has undergone a magnificent renewal in recent years with the introduction of a park management of the Tenjin Chuo Park and Nishinakasu area. The rebuilding of Haruyoshi bridge, which connects Nakasu and Tenjin, will produce an extensive public space in the heart of the city. While the coronavirus has been wreaking havoc since 2020, the Laboratory is involved in urban environmental management efforts alongside a range of stakeholders from the perspective of water park management, to define public spaces for this era, and to develop and connect this waterside public space to maximize the attractiveness of Fukuoka and Hakata.